Know the actual details of MPTAAS Scholarship 2023 Registration, Apply Online, and Portal Login
The MPTAAS Scholarship is also available for candidates who want to study Engineering or Medical after the 12th class besides being fulfilling the eligibility criteria. They have to submit the required documents online and follow the given procedure to apply online for the scholarship.
Interested candidates must read the entire article to get the relevant information. We have provided a detailed information on eligibility, documents required, steps to apply, and more here.
MPTAAS Scholarship 2023
There are several children in our country who want to study but by being economically weaker they have no choice but to support the family financially. In one of teh South Indian films, it was a dialogue that" rich is becoming more rich and poor is getting poorer. This is due to a lack of education. If the young minds will get into academics then they will create a better future, otherwise, they have to just 'Survive'.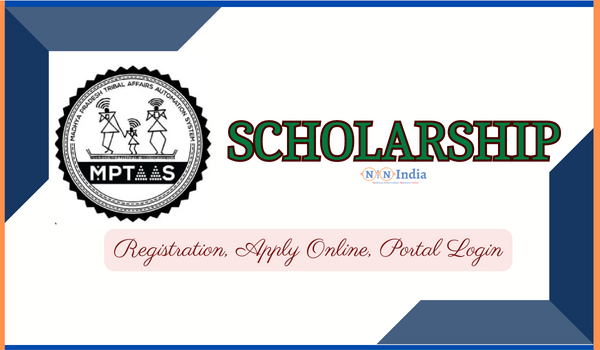 Madhya Pradesh believes that education is the right of all. Kids must be taught quality education to prosper and contribute to the country's overall growth. They have provided many Government Schemes for the welfare of the citizens. MP Sambal Card was one such scheme which was launched for financially weaker mothers. The individuals can check their MP Sambal Card Status online from the details shared in the article.
MPTAAS Scholarship Eligibility Criteria 2023
The mandatory step for the individuals is to check their eligibility otherwise they will not be allowed for the MPTAAS Scholarship.
Candidate must be a resident of Madhya Pradesh
He or she should be from SC, ST, OBC castes
The candidates whose financial condition is not stable and comes under the above categories can apply
Students of classes 11th, 12th, Graduation and PhD can apply
The family income should not be more than 6 lakh per anum to get the MPTAAS Scholarship
If you are meeting this criterion then you are suitable for the job role.
MPTAAS Registration
There is a rule that every candidate will have to register themselves to receive the benefits of the yojana. Therefore, we have provided some steps for your convenience.
Step 1 Open the MP Government website which is tribal.mp.gov.in for Registration
Step 2 Now, click on the link from the home page
Step 3 It will ask some of your details such as income, etc
Step 4 Now, enter the following details in the form
Name
Date of birth
Gender
Father name
Aadhar card number
Address
Mobile number
Email id
District
Pincode
City
State
Step 5 Click on 'Register'
By following these steps, you will be registered on the portal.
MPTAAS Portal Login
During the Registration process, you might have generated an ID and a password. You have to use them to login to the MPTAAS Portal.
Browse the official website
Click on MPTAAS Scholarship 2023
Tap on log in via (available options)
Choose one
Enter the ID and a password
Tap on login
You can now access the contents of this government website. There is an option for Retrieve Password if in case you forget it.
LIC Policy Status Check App by SMS, Phone Number, Name and D.O.B
PM Kisan Balance Check by Aadhar Card, Mobile Number, Status Check
SSP Scholarship Portal – Registration, Login, Status Check
Haryana BPL Ration Card 2023 Download, List, Status Check
Passport Status, Login, Registration, Process, Documents, Fee
Amount Received from the Scholarship
Most of the candidates were approaching us to share the amount that the candidates will get from the MPTAAS Scholarship.
| | | | |
| --- | --- | --- | --- |
| Academic Details | Groups | For Day-Scholars | For Hostellers |
| Medical, Engineering, Management, M.Phil., Ph.D | I | Rs. 550 | Rs. 1500 |
|  Pharmacy, Nursing, LLB (Excluding Business Courses) | II | Rs. 530 | Rs. 820 |
| Graduate-level courses not included in Group I and II | III | Rs. 300 | Rs. 570 |
| Classes 11th and 12th | IV | Rs. 230 | Rs. 380 |
These are some of the monetary benefits that the candidates will get after qualifying for the MPTAAS Scholarship.
MPTAAS Documents Required
After your registration will be completed, your SAMAGRA ID will be generated. This will be later used as one of the important detail. If you could not remember your ID then you can save it at some place like in your email drafts.
Category Certificate
Academic Marksheets
Domicile Certificate
Aadhar Card
Bank record of parents
Parent's ID
Bank account of the student
Recent Photograph of a student
Kindly note that these documents are regarding a particular candidature. If these will be fake or inappropriate then the candidature will be rejected.
How to Apply Online for MPTAAS Scholarship 2023?
There are two ways to apply; the first is to visit the nearest cyber cafe or apply using your own computer. If you are choosing the first option then you have to share your details and documents with the consult person. In the second one, you have to follow the step-by-step process as shown below.
Step 1 Browse the Tribal Affairs and Scheduled Castes Welfare Department's website in your web browser
Step 2 Click on "New Beneficiary Profile Registration"
Step 3 Enter the valid details to register
Step 4 Now, login to the portal using the generated credentials.
Step 5 Tap on the link for MPTAAS Scholarship 2023
Step 6 Enter the family income, father's occupation, salary details of atleast 3 months, and other financial details
Step 7 Upload the necessary documents. We have already shared a list in the previous section
Step 8 Click on "Save & Proceed"
Your application will be submitted to the concerned authorities. If you want to check the status then you have to login to the portal, click on MPTAAS Scholarship 2023 >> Application status. This will show the status of your application on the screen. Once your profile is accepted you will become a beneficiary. After some time, you will start to receive the Scholarship amount as decided by the Government.
FAQ's
MPTAAS Par Registration Kaise Kare? 
To register for MPTAAS online, you can follow a quick procedure that is provided in this article.
What are the Documents Required for MPTAAS Scholarship 2023?
Category Certificate
Academic Marksheets
Domicile Certificate
Aadhar Card
Bank record of parents
Parent's ID
Bank account of the student
Recent Photograph of a student
What is MPTAAS Scholarship Last Date 2023?
To Be Announced
When Will I Receive the Payment of MPTAAS Scholarship 2023?
An applicant will receive the desired amount after the application is get verified by the concerned authorities. An email or SMS will be received by the candidates regarding the credited amount.
Thank You for Visiting NINIndia!